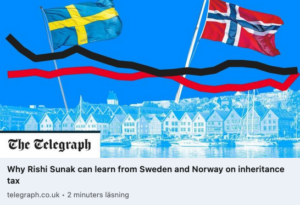 Sweden was the first country to kill off the loathed levy in 2004 under a social democrat government.
"Every party including the Communists and the Conservatives voted for scrapping the inheritance tax," Anders Ydstedt, a partner at Scantech Strategy Advisors in Malmo, says.
He campaigned against the tax before it was axed in his role at the Confederation of Swedish Enterprise at the time. Read article here.